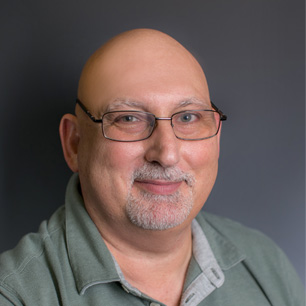 Technical Services Engineer
Tony brings more than 35 years of optical manufacturing experience to Acuity Polymers, including many years at Polymer Technology Corporation and later at B&L in Rochester.
Tony's main role is to manufacture and test all the lens materials, and to develop manufacturing guidelines for all our contact lens materials.
He loves to cook on the grill and is known for his excellent home made pizza and tomato sauce (also known as gravy). Tony recently acquired a motorcycle to tinker on when he's not in the lab.