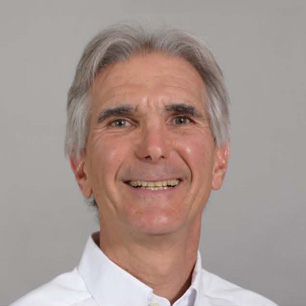 Principal Scientist

Wayne T. Ferrar, PhD, came to us from Eastman Kodak where he was a Senior Research Scientist.
In the Chemical Synthesis Laboratory at Kodak, he employed controlled radical polymerization to graft copolymers from semiconductor nanorods. As part of the Graphics Communication Group he carried out the synthesis and characterization of acrylates, amides, esters, siloxanes and phosphazenes for charge transporting polymers for electrophotographic applications. He has also synthesized organic/inorganic composites for photographic and ink jet applications.
Wayne received his doctorate under H. R. Allcock at Pennsylvania State University. He has 57 US Patents band more than 30 journal publications. He enjoys ice skating, biking, and occasionally attempts to play golf.