Introducing Pristine .30 Contact Lens Polish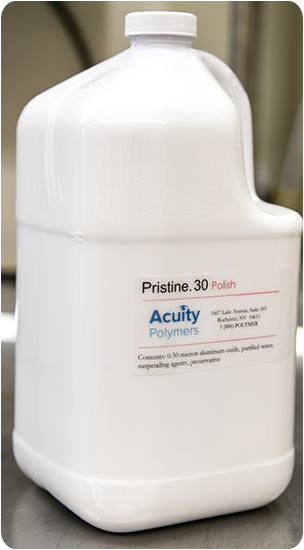 Pristine polish is unique and exceptional: Data Sheet...
Unique suspending agents prevent clumping and settling
Uniform particle size
Removes fine scratches
Works on soft materials
Water soluble components
Available in 8 oz (240mL), 32 oz (960mL) and one gallon (3.78L) plastic bottles
Free samples available to specialty contact lens labs. Give Pristine a try!