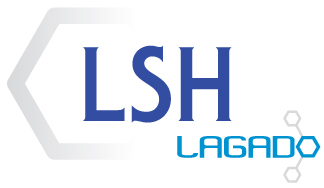 Silicone Hydrogel for Custom Lens Designs
Lagado LSH was formulated to meet the growing need for made to order silicone hydrogel lenses.
Lagado LSH lenses can be made in all designs using manufacturing processes already in use. This allows specialty lens fitters and their lens manufacturing partners, the ability to offer custom made silicone hydrogel lenses for any condition.
Lagado LSH lenses are plasma oxidized using a proprietary process to produce a low wetting angle and improved wettability – helping to promote lens comfort, improve visual performance, and reduce the potential for deposits.

The Benefits of Lagado LSH
Easily machined into any custom design – 1.26 expansion factor and a 12.7mm button diameter enable the use of standard lathe parameters
Dk 49 – ideal for daily wear
Lowest wetting angle of comparable silicone hydrogels
Mid-range water content – 49% – optimizes durability
Available in clear or aqua tints with UV light absorber
Almost twice the burst strength of comparable silicone hydrogel material for increased durability

Material Properties
| | |
| --- | --- |
| Expansion Factor | 1.26 |
| Wetting Angle | 60º |
| % Water | 49% |
| Dk | 49 |
| Modulus | 0.8 |
| Burst Strength | 22 psi |
| Elongation at Break | 436% |
| Tensile Strength (MPa) | 2.88 |
| Available Tints | See Lagado Products Guide |
| UV Absorber | Yes |